The Empress Theatre is pleased to announce auditions for

"Legally Blonde"
​
SHOW DESCRIPTION: Legally Blonde is a musical retelling of the movie by the same name. Elle Woods is an aspiring Fashion Designer until her life gets flip turned upside down. Broken-hearted and depressed she moves to Boston in a last-ditch attempt to prove to Warner she's what he wants. Finding the courage along the way to step into her full abilities, this story empowers women everywhere to find strength within themselves.
​

Director: Candice Jorgensen
Producer: Ty Whiting
Music Director: Skyler Bluemel-Gines
Choreographer: Ashley Lower
Stage Manager: Kylee Larsen


AUDITION LOCATION: Empress Theatre, 9104 2700 S, Magna, UT 84044

AUDITION DATES & TIMES: Tuesday, May, 24th and Thursday, May, 26th from 7 pm-9 pm
Doors will lock promptly at 9 pm.

AUDITION FORM: You are welcome to fill it out prior to the audition date.
https://forms.gle/vtp6CpVGUsFsAkiQ8

VIDEO AUDITIONS: submit to empress@empresstheatre.com no later than 9 pm on May 26, 2022. Please also fill out the audition form (above), and note your submitted video.

CALLBACKS: Saturday, May, 28th @ 8 am-Noon

WHAT TO PREPARE: 16 bars in the music style of the show, Bluetooth or Aux available, no piano or acapella.

PERFORMANCES DATES: Preview August 4th, Performance August 5,6, 11,12,13,18,19,20 Matinee August 13.
Bounce Pledge week Prize: If you bring a friend to auditions (Pledge week) you both will be entered to win a prize!!!

CASTING: We are casting off talent, Not outer appearance. We encourage performers of all ethnicities, gender identities, and ages, as well as performers with disabilities, to attend every audition. The Empress is committed to providing a space for community and inclusion free from discrimination.


CHARACTER DESCRIPTIONS:

Elle Woods-Early 20s-Bubbly sorority sister Elle is left heartbroken when her boyfriend, Warner Huntington III, breaks up with her on the night she expected him to propose. Determined to win him back she follows him to Harvard Law School where she soon discovers many new talents and a newfound purpose. Mezzo-Soprano

Emmett Forrest-Early to late 20s- Emmett is a smart, charming and quirky law student who becomes one of Elle's few friends when she arrives at Harvard Law School. He sees Elle's potential from the beginning and helps her to understand that her obsession with her ex-boyfriend is holding her back from achieving her dreams. Tenor

Paulette Buonufonte-Late 20s to late 30s-Paulette is the owner of the Hair Affair salon who forms a tight bond with Elle when she opens up about her relationship troubles. Paulette is fascinated by Ireland and yearns to marry a handsome Irishman. Mezzo-Soprano

Professor Callahan-Middle Aged- Professor Callahan is the villainous and conniving law professor at Harvard Law School. He regularly belittles, objectifies and tortures his students, most notably Elle – humiliating her in front of the entire class. In the musical he sings the song "Blood in the Water", telling his students how they need to be ruthless and spineless in order to advance in the legal profession. Baritone

Warner Huntington-Early to late 20s- Attractive, self-absorbed Warner was born into a wealthy family and is the son of a US Congressman. He's determined to become a US senator and is prepared to destroy anything in his way, including his relationship with Elle. At Harvard, Warner is in a relationship with Vivienne Kensington, a girl he sees as more suitable to help aid his political aspirations. Tenor

Vivienne Kensington-Early to late 20s-Vivienne is Warner's new girlfriend, also studying at Harvard Law School. She's cruel and scheming toward Elle, with who she is clearly threatened, and uses her influence with Professor Callahan to humiliate Elle. Mezzo-Soprano

Brooke Wyndham-Late 20s to late 30s- Brooke is a fitness queen and workout video star who is accused of murdering her billionaire husband. As a former Delta Nu sorority girl, Elle is determined to help her and clear her name. Mezzo-Soprano
Enid Hoopes-Late 20s to late 30s-Enid is a Harvard law student and passionate feminist, who regularly organizes protests for Greenpeace and against insensitive cartoons. Mezzo-Soprano

Kyle-Late 20s to late 30s-Kyle is a smooth-talking delivery man for UPS who regularly delivers parcels to Paulette's salon. He and Paulette are smitten with each other. It's later revealed that Kyle has Irish heritage, making him Paulette's dream guy. Spoken

Serena-Early to late 20s-Serena is an energetic cheerleader who is a member of the Delta Nu sorority house. Alongside Margot and Pilar, she is part of the Greek Chorus who follow Elle's journey through the musical. Soprano

Margot-Early to late 20s-Margot is a Delta Nu sorority sister, who is man-obsessed and a little dim-witted. She is present throughout the show as part of the Greek Chorus. Soprano

Pilar-Early to late 20s-Sassy and sensible Pilar completes the trio of Delta Nu sorority girls who also form the Greek Chorus that appears during the musical. Soprano

Ensemble-All Ages-Ensemble will play multiple named roles, with solos and lines.

Call-back emails will be sent out Friday, May 27th by the Stage Manager with a call-back schedule and call-back material. A callback list will also be posted to the Facebook event before noon on May 27th. A callback list does not represent a final cast list.

Casting emails will be sent out Monday, May 30th and The final cast list will be posted to the Empress Facebook page by 6:00 pm on May 30, 2022. We thank you in advance for sharing your talents with us! Casting is often the most difficult part of the process. We thank you in advance for your patience. Casting decisions are completely subjective and are the decision of the production team.

Rehearsals for Legally Blonde are June 1, 2022 -- August 3, 2022. With a preview on August 4th, 2022. Rehearsals will typically be held on MTWTh schedule from 6:30 pm-10:00 pm and Saturdays from 9:00 am-12:00 pm or 1:00-5:00 pm.

**There may be some rehearsals that extend beyond these parameters, however, you will be notified of those in advance. During the last week of rehearsals prior to opening, rehearsals may go as late as 11 pm.

*Please note set strike occurs after the last performance and actors are expected to be there.

*I understand no changes may be made to the source material without written consent from the Artistic Director or Production Director.
​

PRODUCTION SCHEDULE
Callback Date: May 28, 2022
First day of rehearsal: June 4, 2022
Range of rehearsal hours: Rehearsal times are blocked in the hours of 6pm to 10pm.
First preview: August 4
Opening: August 5, 2022
Closing: August 20, 2022
Days/times of planned performances: Thursday through Friday, 7pm
Saturday Matinee - August 13, 2022
​
DISCLOSURES (check all that apply):
☐ There is a possibility that the production will be extended through ___________________.
☐ Costumes will be supplied by the production.
⬣ Actors will be expected to help build and strike the set.
☐ There will be understudies for this production.
☐ There will be pay for this production in the amount of ____________________________.
☐ This production contains sexual content.
☐ This production contains nudity.
☐ This production contains violence.
☐ This production contains culturally sensitive content.
☐ This production is accessible to actors who use a mobility device.
☐ This production will have a nontraditional audience seating arrangement.
⬣ This production will have a designated day off of Sunday.

Casting Authority: The Production Team with Artistic Director Approval.

Who is in the Audition Room: Director, Music Director, Choreographer.

Who is at Callbacks: Artistic Management and The Production Team.

A full copy of the script is available if needed.

Portions of this audition may be recorded or photographed at the Director's discretion. All recordings will only be used by the production team and will be destroyed after callbacks.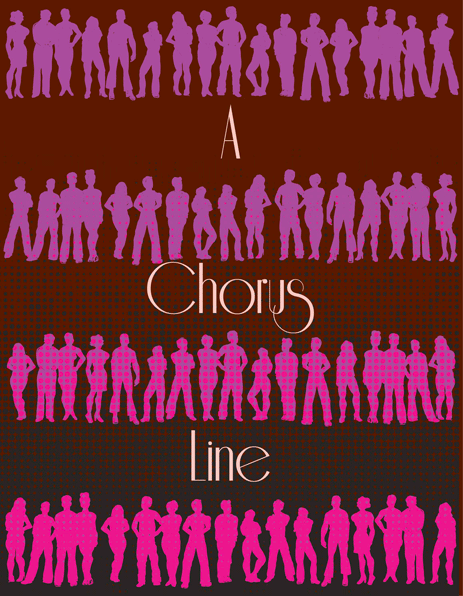 Week of June 6th, 2022
Week of August 30th, 2022
Week of July, 25th , 2022
Week of September 12th, 2022